iCRAFT International internship from United States of America
採用
2019.10.04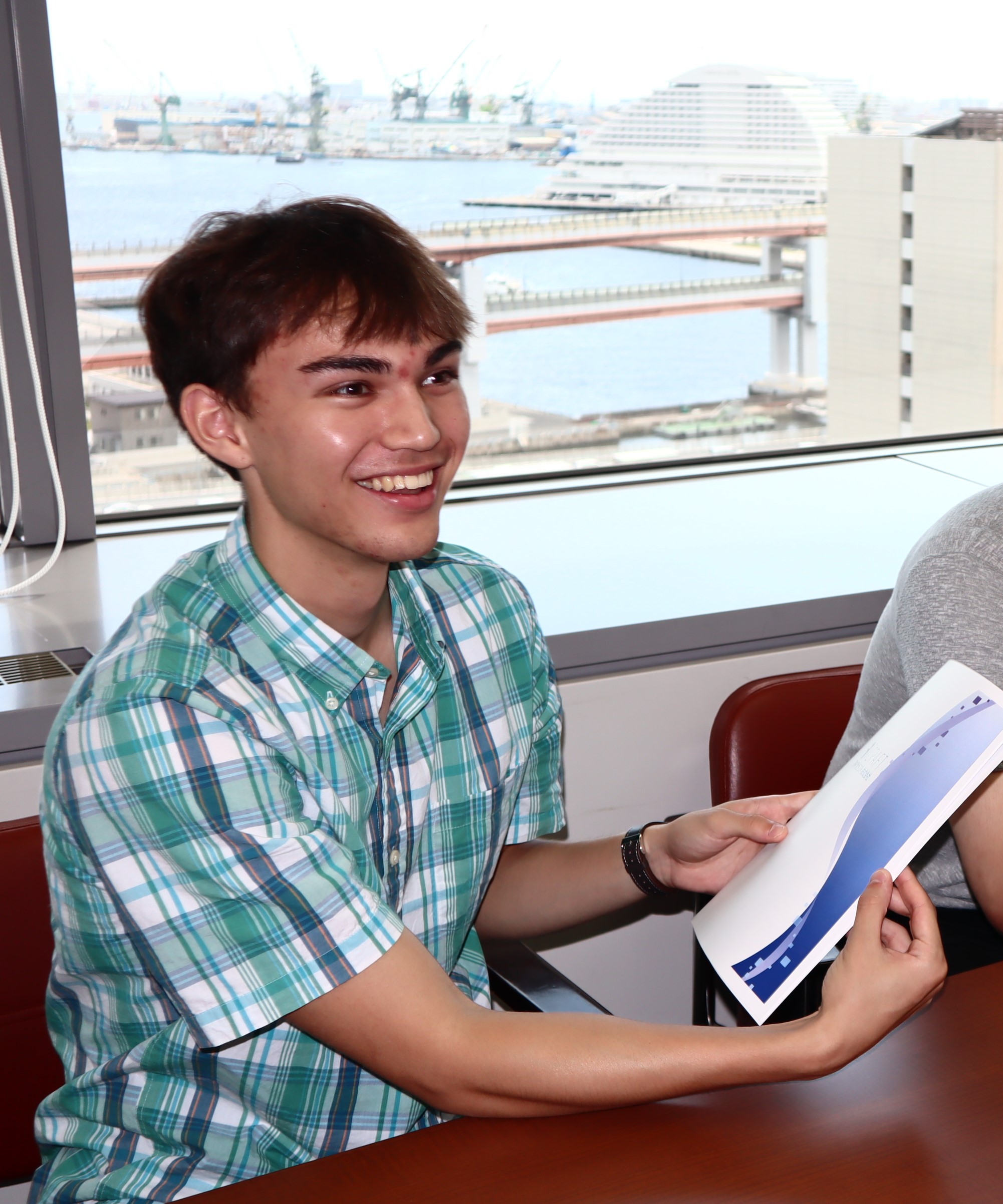 iCRAFT International internship 05/2019-08/2019
Mr. Jenner Takeru Higgins, Student, University of Idaho, United States of America
He finished "iCRAFT International Internship program".
He worked for open source software "LibreOffice" and Blockchain team in iCRAFT for 3 months during the program.
His interview is listed below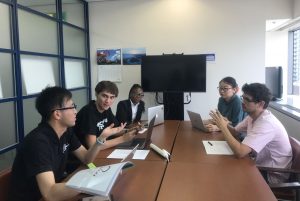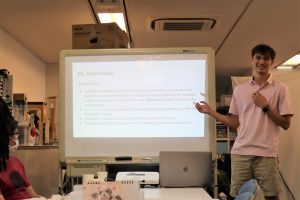 1. What did it bring you to doing internship in iCRAFT and Japan?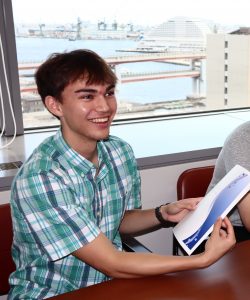 Answer:From time to time I would lightly joke with my friend and say:I finished up my fall semester of my second year at the University of Idaho and decided to visit my family back in Oregon for my winter break. I brought up the idea of pursuing a summer internship to my parents and they were very supportive of the idea, and said they would even assist in the searching process. After I proposed the thought of visiting Japan in the summer, my father made the comment "Why not do an internship in Japan?" The thought of doing an internship over seas had never occurred to me before. Partly because I had only heard of internship opportunities in the United States, not over seas. But I really liked the idea of doing an internship in Japan, this idea would kill two birds with one stone in terms of the two things I had in mind for the summer.
I set off on my expedition with a basic end goal in mind: to find an internship.
Out of the many emails I sent out, one email came back that had potential. My father had an old friend who in the past had worked for an Academy in Kobe. No longer working there, he referred me an employee who I emailed my resume and about my ambition to do a summer internship over in Japan. He said that he would support my application and forward my message to Yamamoto-shacho the iCraft president. From there I got in an email exchange with Yamamoto-shacho and decided on a date (3/18 at 18:00 JPT) to do a Skype video conference. I had a week until the video conference so I spent that week doing some research on iCraft and learning a basic idea of what they do, thinking of the possible questions Yamamoto-shacho might ask and practicing how to answer those questions in Japanese.
The date is 3/17, a day before the video conference. I go to bed that night feeling prepared for the interview thinking I did a pretty good job preparing myself and tell myself I am going to give it my best shot tomorrow.
I wake up in the morning and check my email, only to find out that Yamamoto-shacho had stayed later afterwork waiting to do the video conference. I stare at his email confused. Yesterday was 3/17 not 3/18. My mistake was I accounted for the time change from JPT to PST but didn't check that they were two different days. My stomach drops.I reply to Yamamoto-shacho right away apologizing in both English and Japanese. We could try again on 4/5.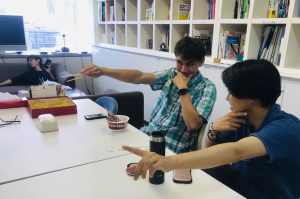 This time I managed to get the correct date and time. It comes, I take a deep breath and answer the call. Yamamoto-shacho asks me a good amount of questions about projects happening at the company and if I have any knowledge of them. I answer as best as I can in a honest manner, saying I have some basic knowledge of the topics but do not have any real experience working with or doing the said topics, but I am willing to learn and do what ever it is I am asked to do. He asks me what my reason is for being interested in a internship position at iCraft and again I reply honestly saying I would like to learn and deepen my knowledge on anything computer related that being IT, software, etc while also possibly being able to improve my Japanese. We end the interview part and Yamamoto-shacho looks at his notes thinks for a bit, then tells me that he thinks it wouldn't be a problem to have me do a summer internship over there. I probably lost 10 pounds or so just from my sweating from hands but hearing those words gave me a huge sense of relief.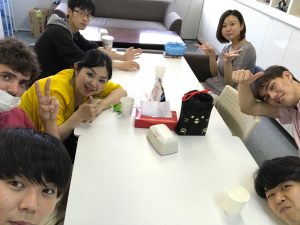 First, I had to start from the very basics. I needed to create a professional looking resume.  I had one problem, I did not have any real working experience. For starters, I tried to promote that I am bilingual and bicultural and could speak both English and Japanese at a proficient level. Then I wrote about my education level. Where I go to school, my major and minors, coursework already completed and technical skills. Lastly, I tried to show why I had minimal working experience. I have no real working experience with the reason that I spend a majority of my time with athletics which I believe to have lots of resemblance to real world applications such like working hard towards a final team end goal.
After I had created a working resume, next step was to search and apply for internship positions. I started applying any place I could where I fit the requirements. I applied on LinkedIn, on websites, emailed acquaintances for possible connections and even emailed companies directly with copies of my resume. The most 'success' I had was with email. I say 'success' because unlike applying on LinkedIn or through a website, at least I would get a confirmed email of rejection instead never receiving a confirmation. In all, I probably applied for, anywhere from 30 to 50 internship positions. Received around 15 rejection emails, and still waiting on the rest…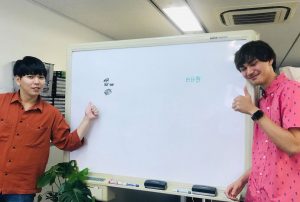 2.How was the first day at iCRAFT?
Answer:Time for my first day at my internship. I get a little lost after riding the train and trying to find the building iCraft is in within the huge sannomiya city. Eventually I find my way there. Meet Yamamoto-shacho in person for the first time and go through all the business processes.
3.What did you do at iCRAFT?
Answer:I end up getting put on the blockchain team which in my opinion is the best team here.
Working experiences)
– Blockchain Technology
– Solidity Programing Language
– Smart Contract Security
– Progressive Web Application
4.What was your impression of iCRAFT?
Answer:Everyone at iCraft is very nice and always willing to help one another. The company is very diverse with people from not only all over Japan but from around the world. I love the working environment here at iCraft. After 3weeks of my internship I already got the feeling that I was part of the actual iCraft team.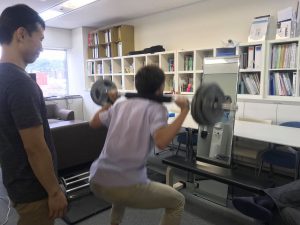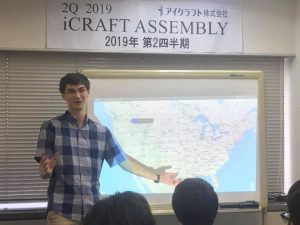 5.What is your Favorite Parts About iCraft (other than working)?
Answer:
-Walking in the door and saying good morning to everybody
-Playing games during lunch break
-Being able to have very enjoyable conversations with everyone
-Having an English conversation
-Being able to tease and joke around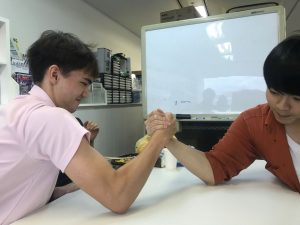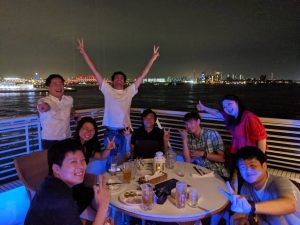 Appreciation for iCRAFT's people
Thank you…
– for allowing me the chance to do an internship at iCraft and also giving me a second chance when I missed the Skype call interview because of the miscalculation I made with the time difference between Japan and the United States
– for all support and guidence and also for putting up with me for nearly 3 months
– Everyone in the blockchain team for letting me work with you all
– Everyone at iCraft for being again very friendly, generous and welcoming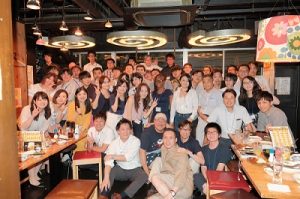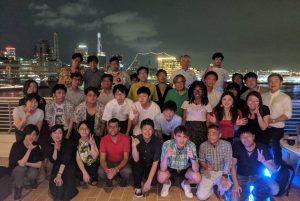 about iCRAFT International internship
We are accepting applications for IT intern.
1. Eligible applicant: who finished the ABE Initiative program(JICA) , student and others
2. Place : headquarter (Kobe), branch(Tokyo)
3. Salary : No salary however compensation can be available according to our company's regulations depending of your competences.
4. Allowance: Transportation and meal (lunch)Contact us with the following information:
– CV(Resume)
– Period
– Schedule(working time)
– Desired work of experience
(we can arrange shift.)
We are waiting for your contact!